July 1, 2011 • Written by Jonathan Spontarelli
Highlighted Site Of The Week – Fun American History Facts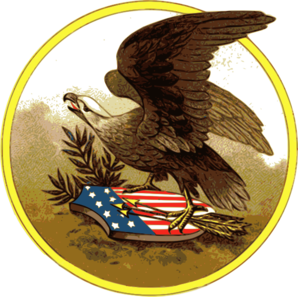 This week's Highlighted Site Of The Week, American History Fun Facts, provides information on subjects like the American Flag, American Recipes, and Our Founding Fathers.
Did you know:

Grover Cleveland excluded the promise "to obey" from the traditional wedding vows when he married Frances Folsom at the White House on June 2, 1886?

Or:

It wasn't until 1804 that the first formal Independence Day celebration took place at the White House.
You can learn even more facts if you visit the Fun Fact Back Issues provided by this website which provides a variety of topics that you can learn about.
If you want to know which presidents were nicknamed "His Roundity" or "His Accidency", you can visit the  Presidential Nicknames page of this website and learn who the holders of those less than flattering nicknames were as well as the nicknames attached to other past presidents and the nicknames that have already been attributed to President Obama.
This site is a fun way to kill a little bit of time while still learning something about the United States of America.
Have a great weekend everyone!
Continue Reading
Close
State and Federal Communications, Inc. provides research and consulting services for government relations professionals on lobbying laws, procurement lobbying laws, political contribution laws in the United States and Canada. Learn more by visiting stateandfed.com.
Sort by Month